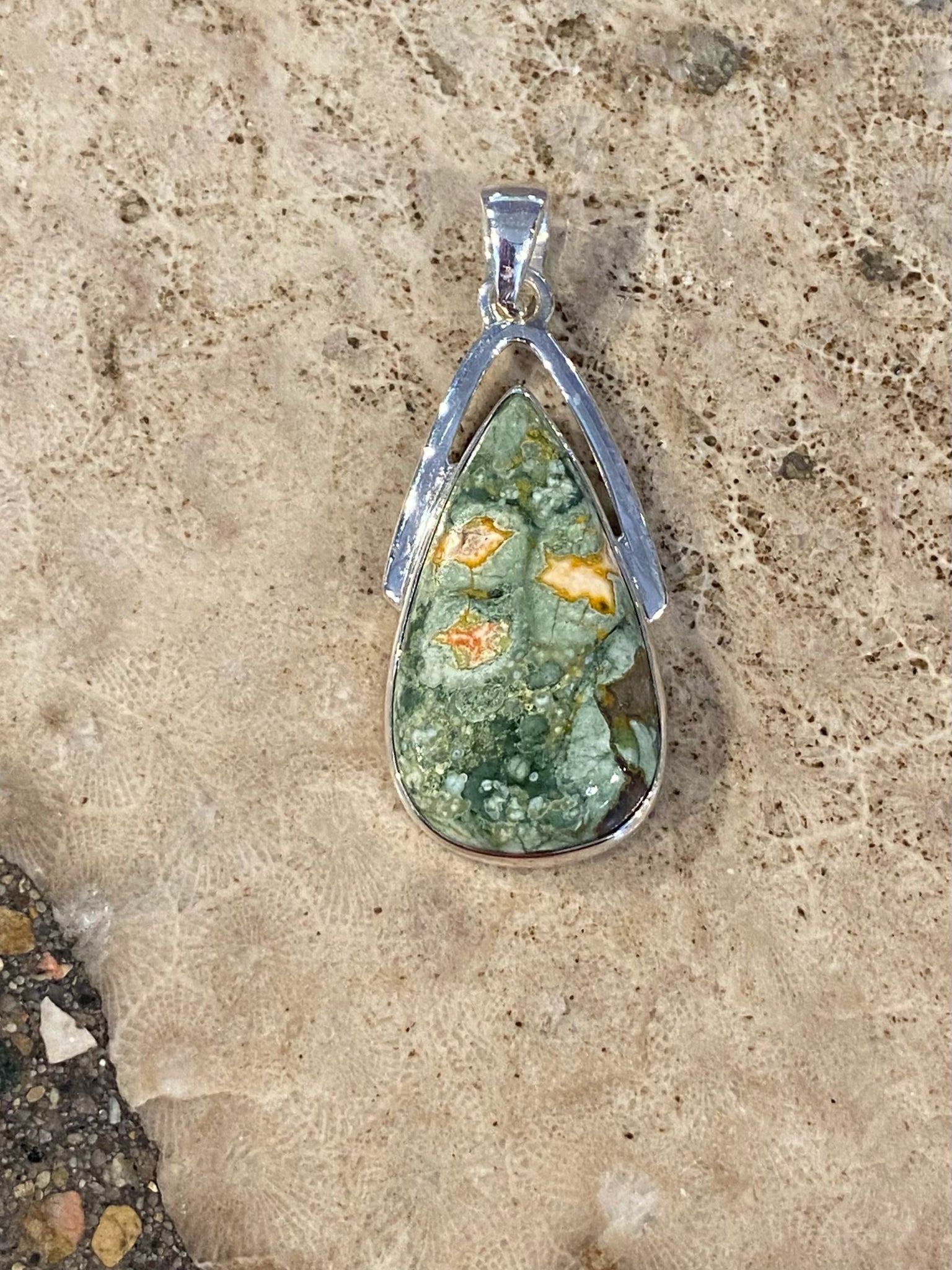 Rainforest Jasper Pendant
Rainforest Jasper Pendant
Set in Sterling Silver. 
Dimensions:
Length: 1 3/4"
Width:  5/8"
Rainforest Jasper is a kind of Rhyolitic lava that can be found in volcanic areas.
During the solidification process, gas bubbles are trapped inside and are filled by siliceous material, such as Quartz Crystals, Jaspers, and other minerals.
It has a brown-green background with more similarities with a Granite than a Jasper or a Chalcedony.