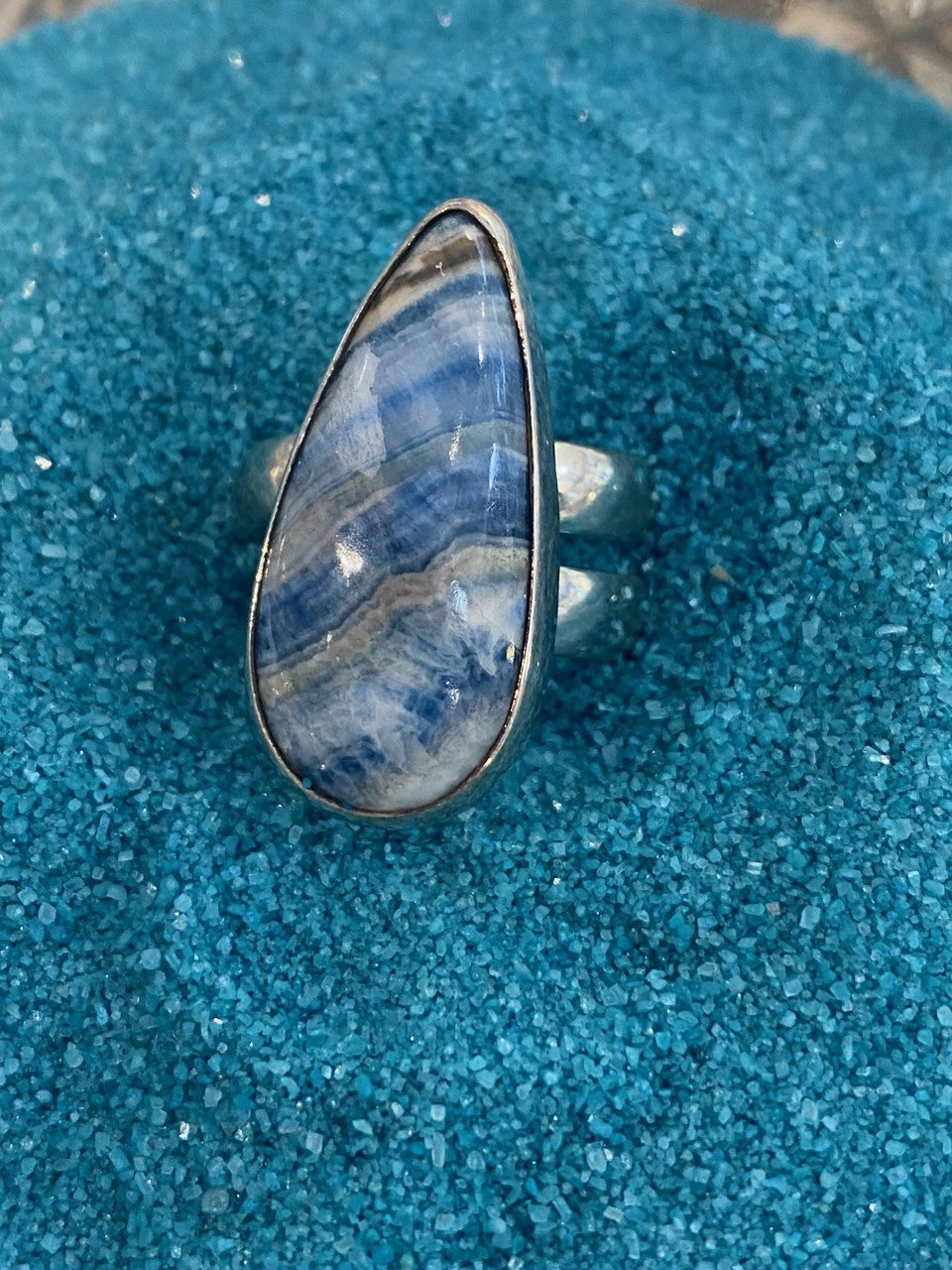 Blue Scheelite Teardrop Ring in a Sterling Silver Setting
Teardrop Ring in a Sterling Silver Setting
Dimensions: 
Size: 7 (this one is Adjustable)
Stone: 1"
Blue Scheelite
Blue Scheelite, also known as Lapis Lace OnyxBlue Scheelite, is a stone that is not actually Scheelite but rather Calcite and 
Dolomite
. When the owner of the mine found the vein, he incorrectly identified it as a Scheelite-based stone due to its UV fluorescence. Interestingly, this Calcite and Dolomite mixture produces the same color when shown under UV light.